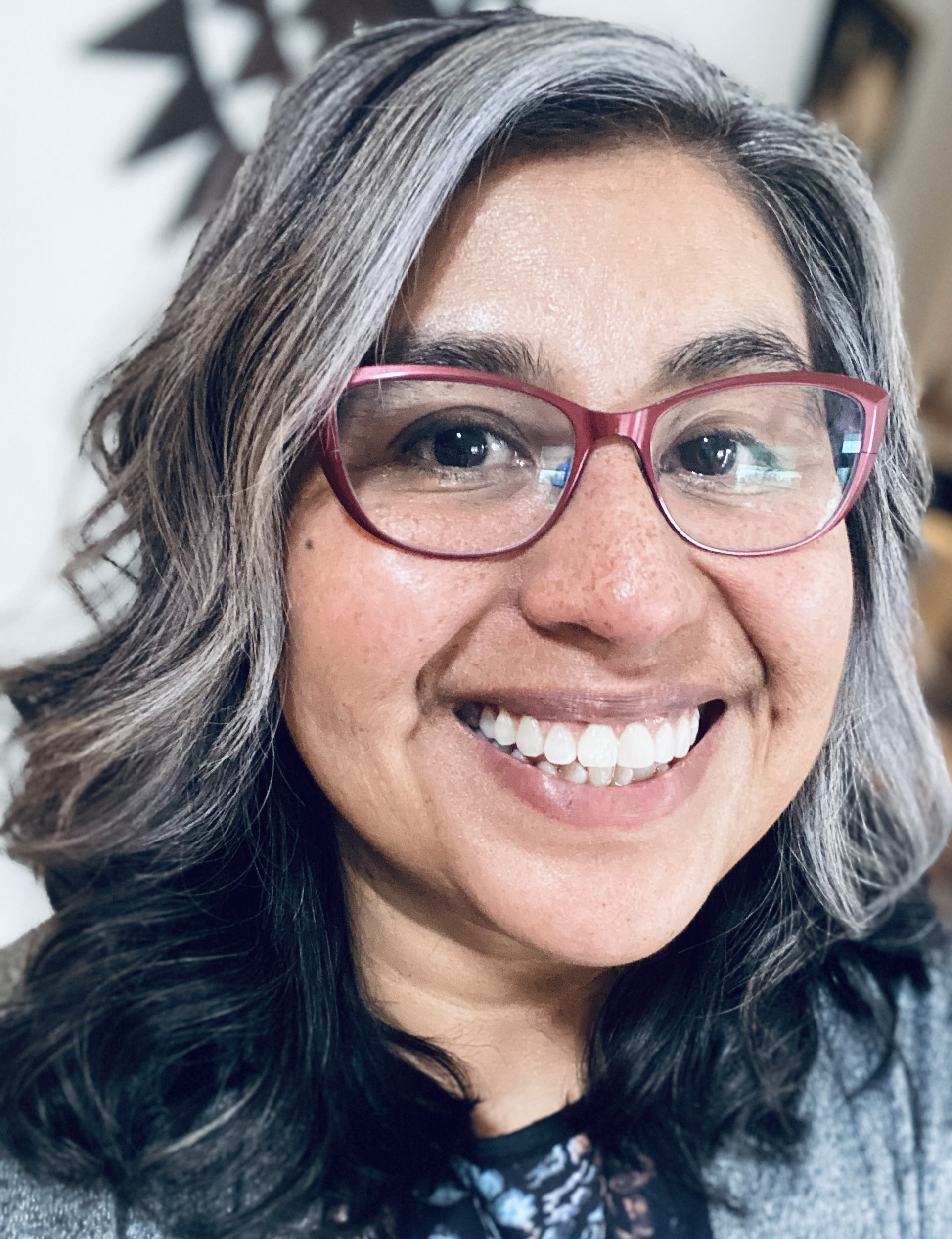 U.S. Bank | State Farm Alliance
The U.S. Bank | State Farm alliance was a huge undertaking that introduced 27 million potential customers to U.S. Bank through State Farm's national network of agents. Additionally, the alliance included a conversion of more than 730,000 accounts totaling $1.1 billion in balances.
Our mission as a product team was defined Create a re-usable alliance platform that will deliver a Best-in-Class banking experience to drive human engagement and product growth.
Our UX team was tasked with ensuring the onboarding process of the current State Farm customers will be a painless transition ensuring an optimal experience for our new customers.
My role:
As visual designer of our UX team I lead the visual interaction experience from sketches through interactive prototypes. Our full design team included a UX Lead; Craig Strubing, UX architect; Sam Carlson, UX researcher; Rachel Pemberton.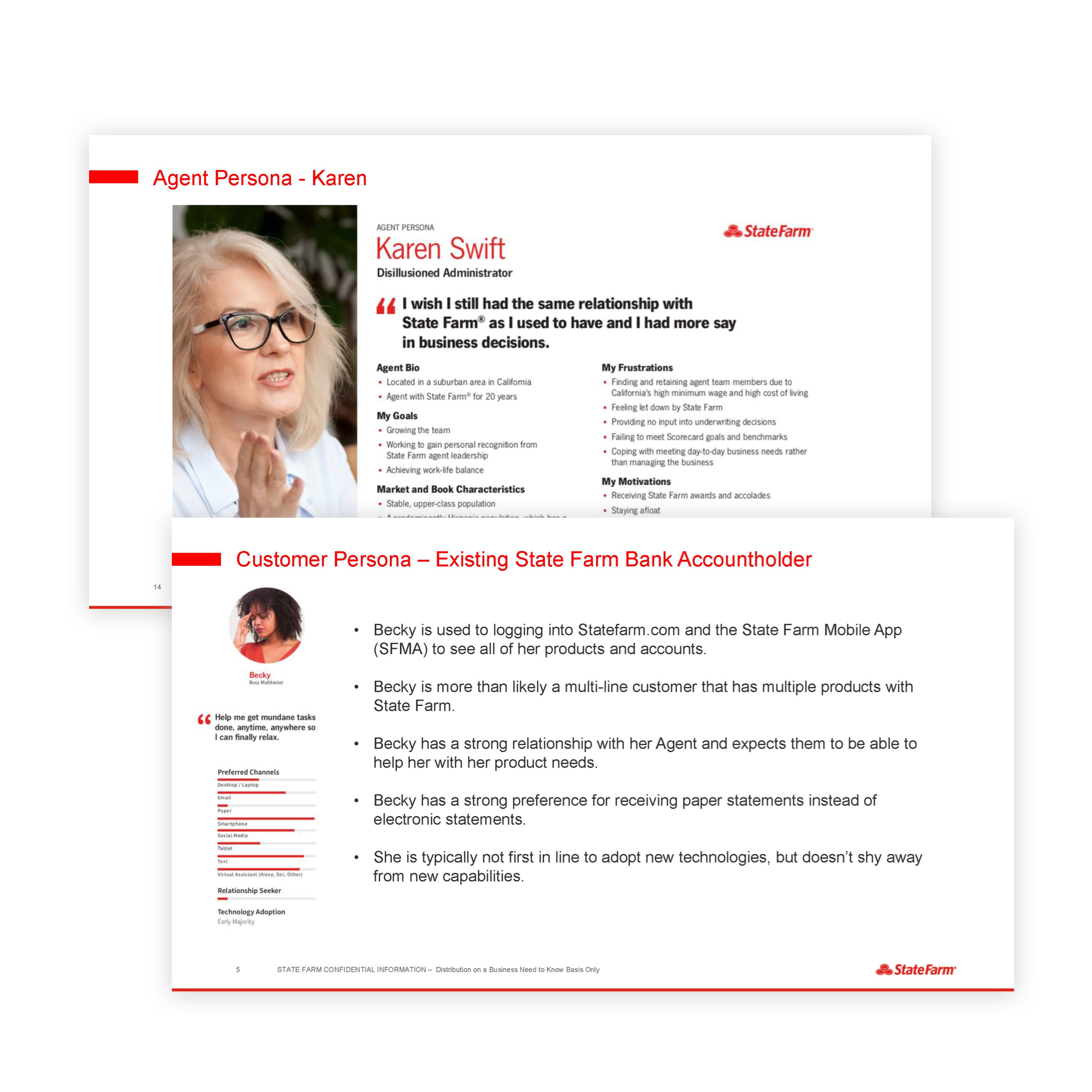 Initial Research
Based on the current research from our partners, as well as a number of moderate interviews the research team helped define personas and identify insights and several pain points that needed to be addressed on our onboarding journey, such as:
There was reasonable trepidation about the conversion to U.S. Bank.

When presented with the U.S. Bank product offers, State Farm customers were excited about the U.S. Bank offerings and app.

There was a clear opportunity to evangelize the account benefits alliance members receive compared to other U.S. Bank customers.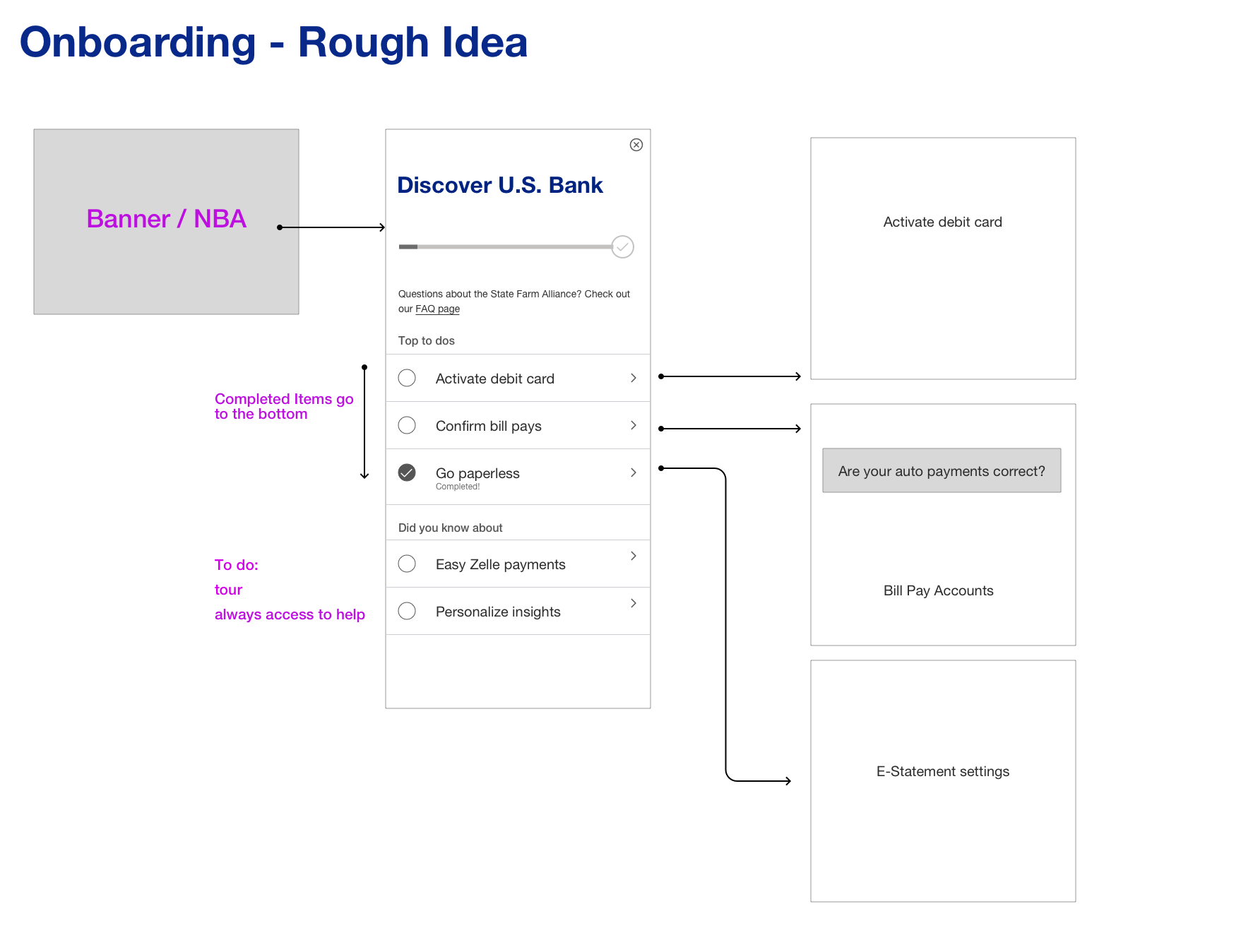 Onboarding journey process
After understanding the users' main pain points we brainstorm a number of flows and ideas for an onboarding experience. One of our main constraints was to use re-usable components existing in our current bank platform to be able to deliver the product in a very short timeline.
We had several brainstorms as a team and created countless wireframes to arrive at our checklist approach that would both satisfy our business requirements as well as our user's pain points.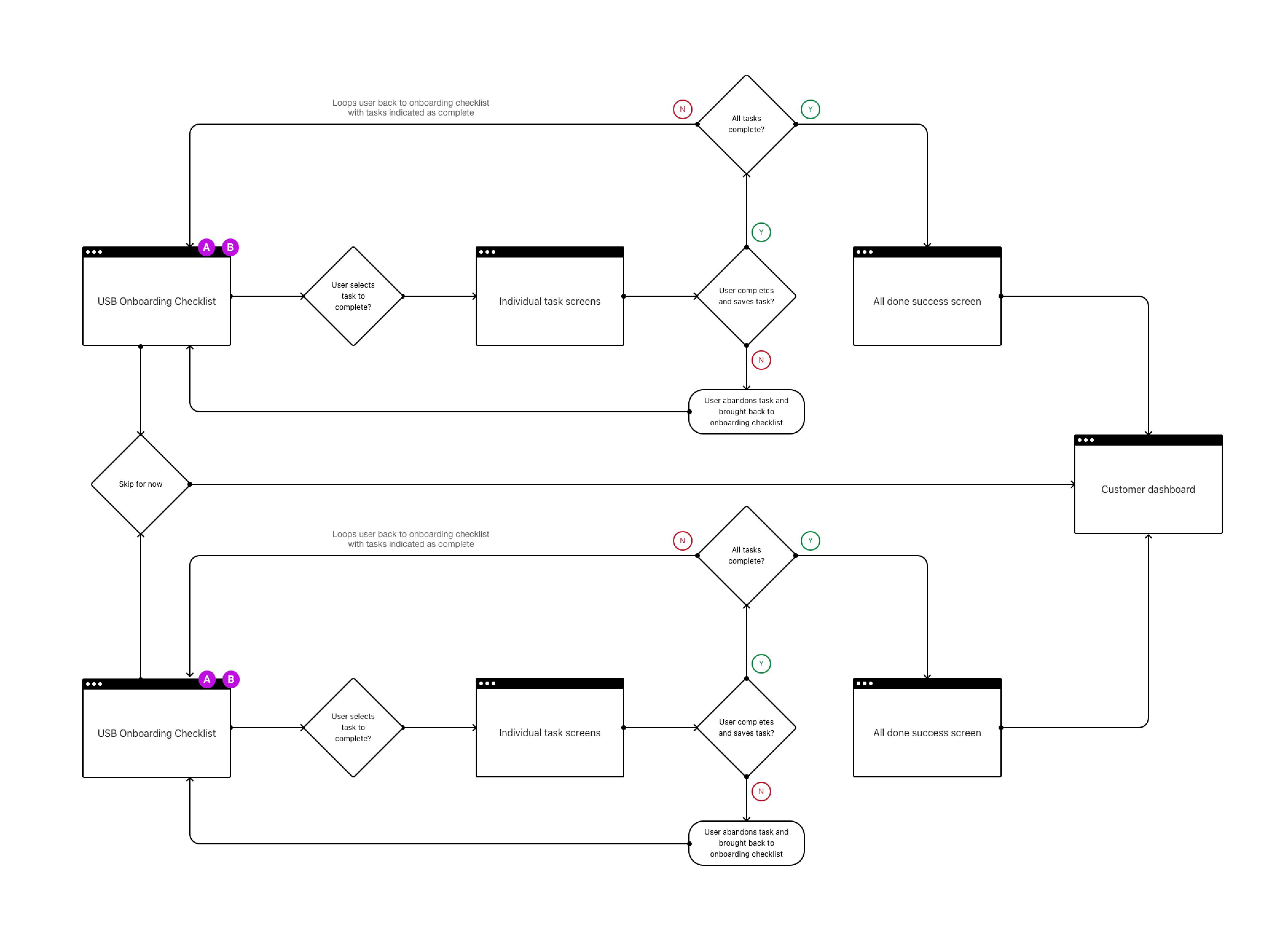 Scenarios
After selecting an approach for our list we've worked on a variety of scenarios of how the user will be onboarded to their alliance account. The flow at the right shows a first-time user scenario journey.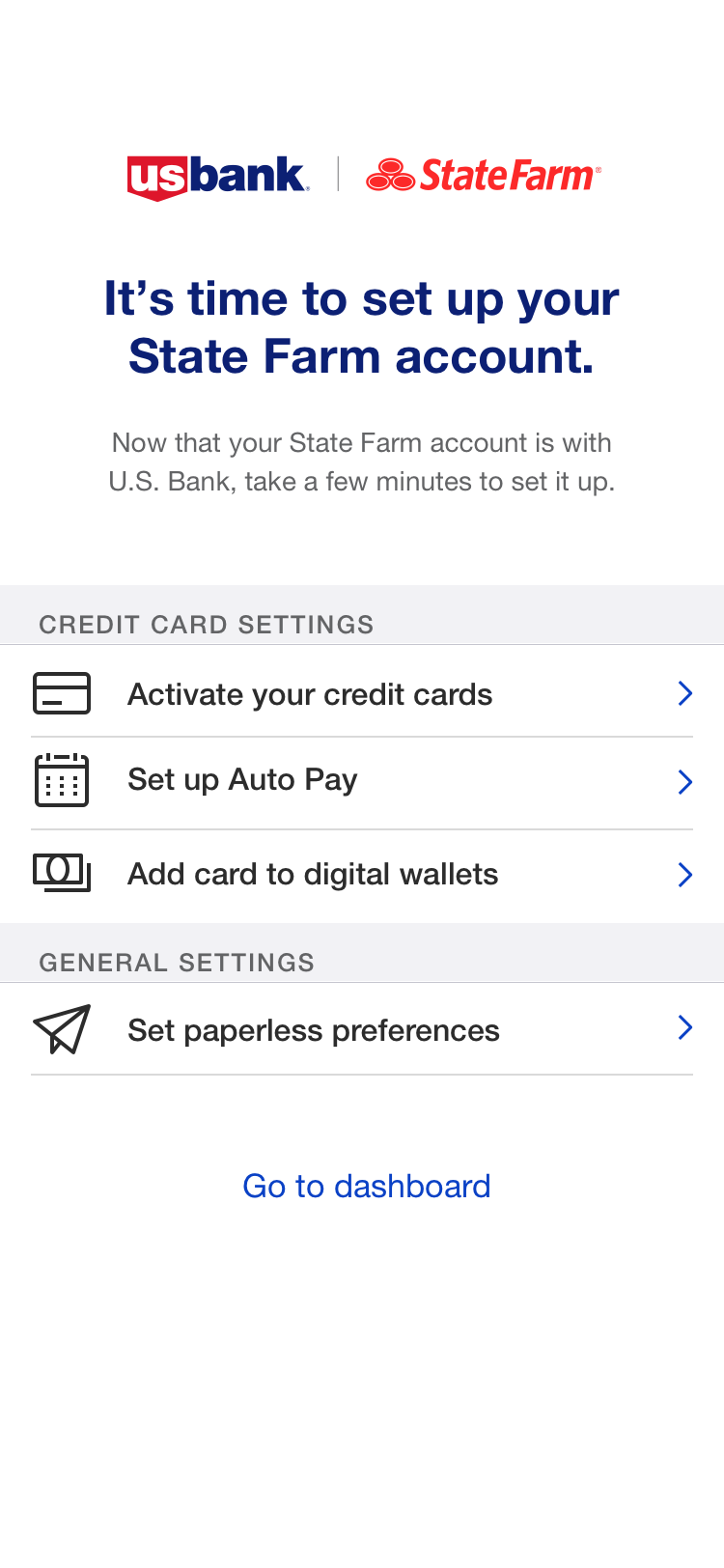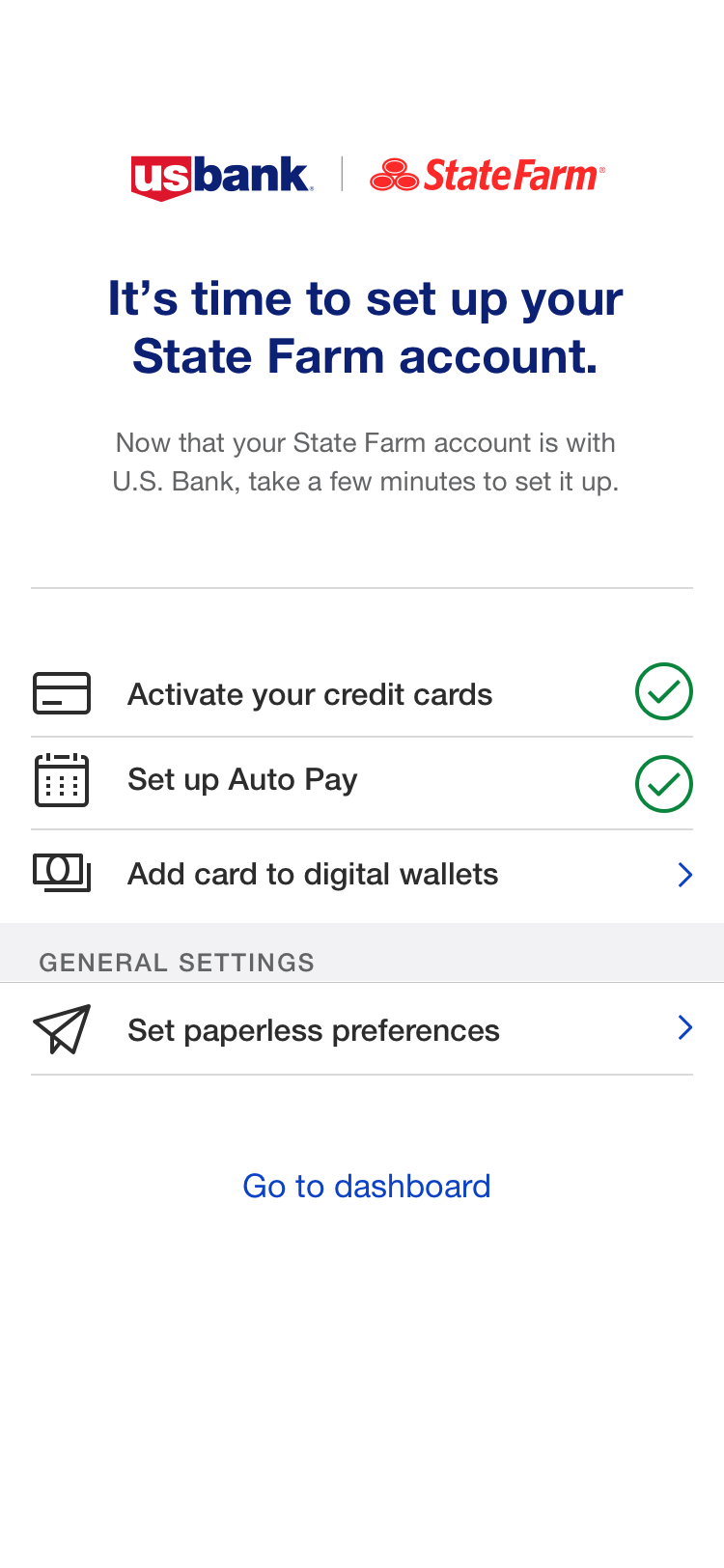 Future Iterations
After MVP we dedicated time to improving the experience. Essentially users' feedback indicated that a simpler single flow experience would be preferred rather than a "checklist" approach as this can feel overwhelming and there is no visual indicator of how long each task would take.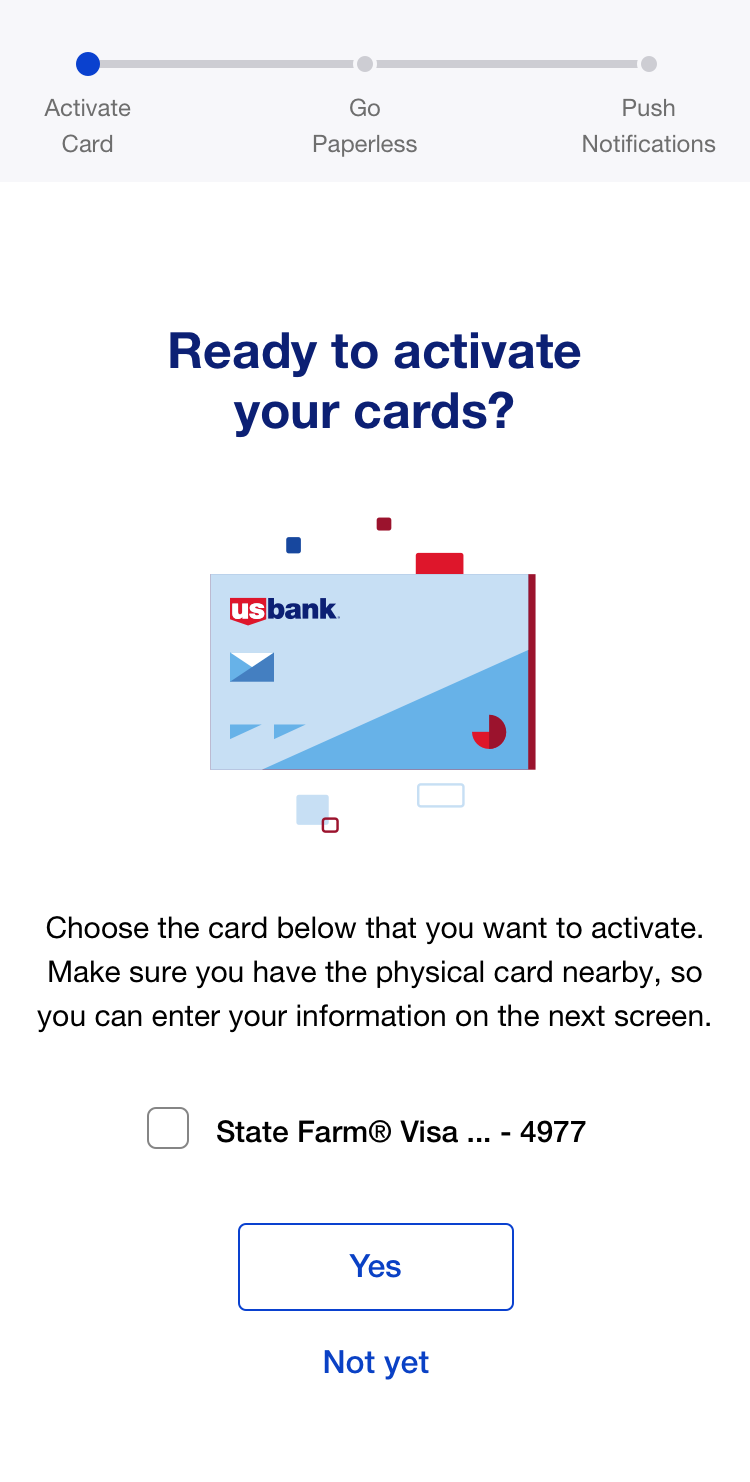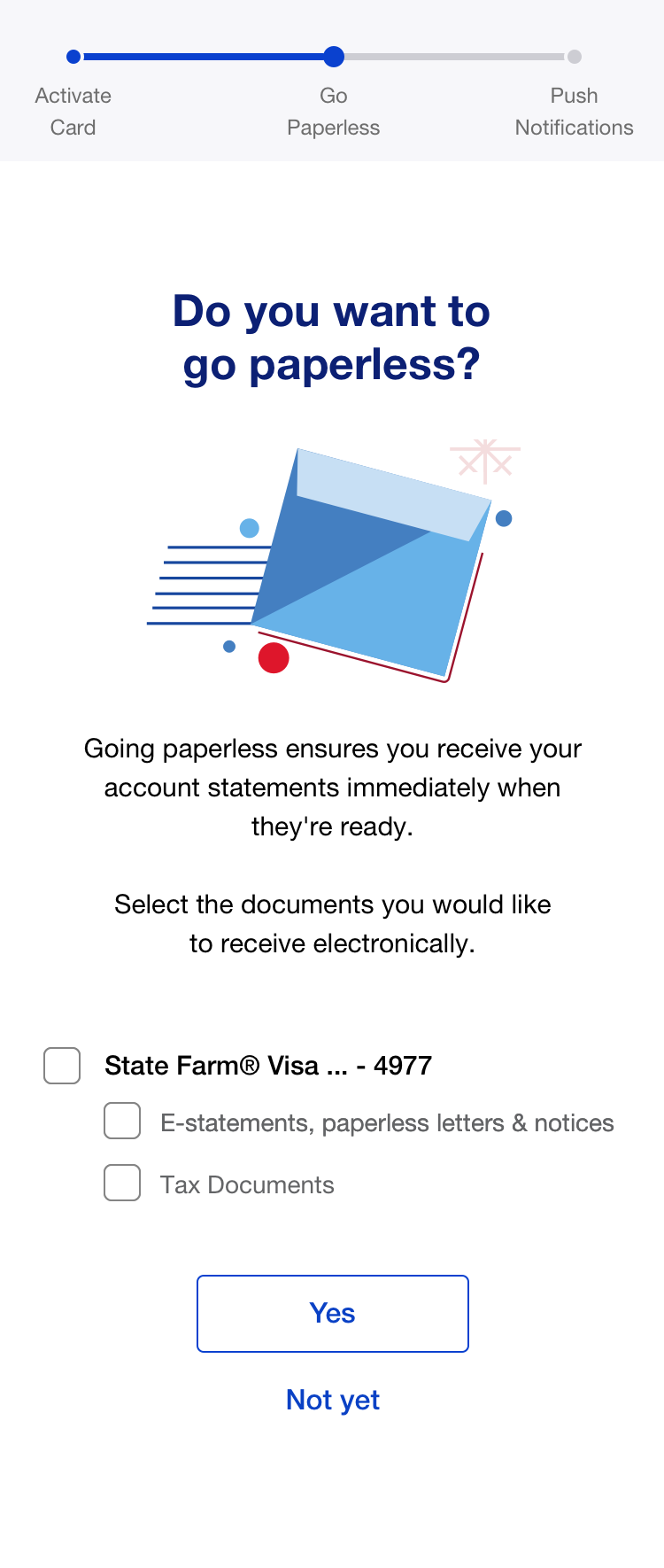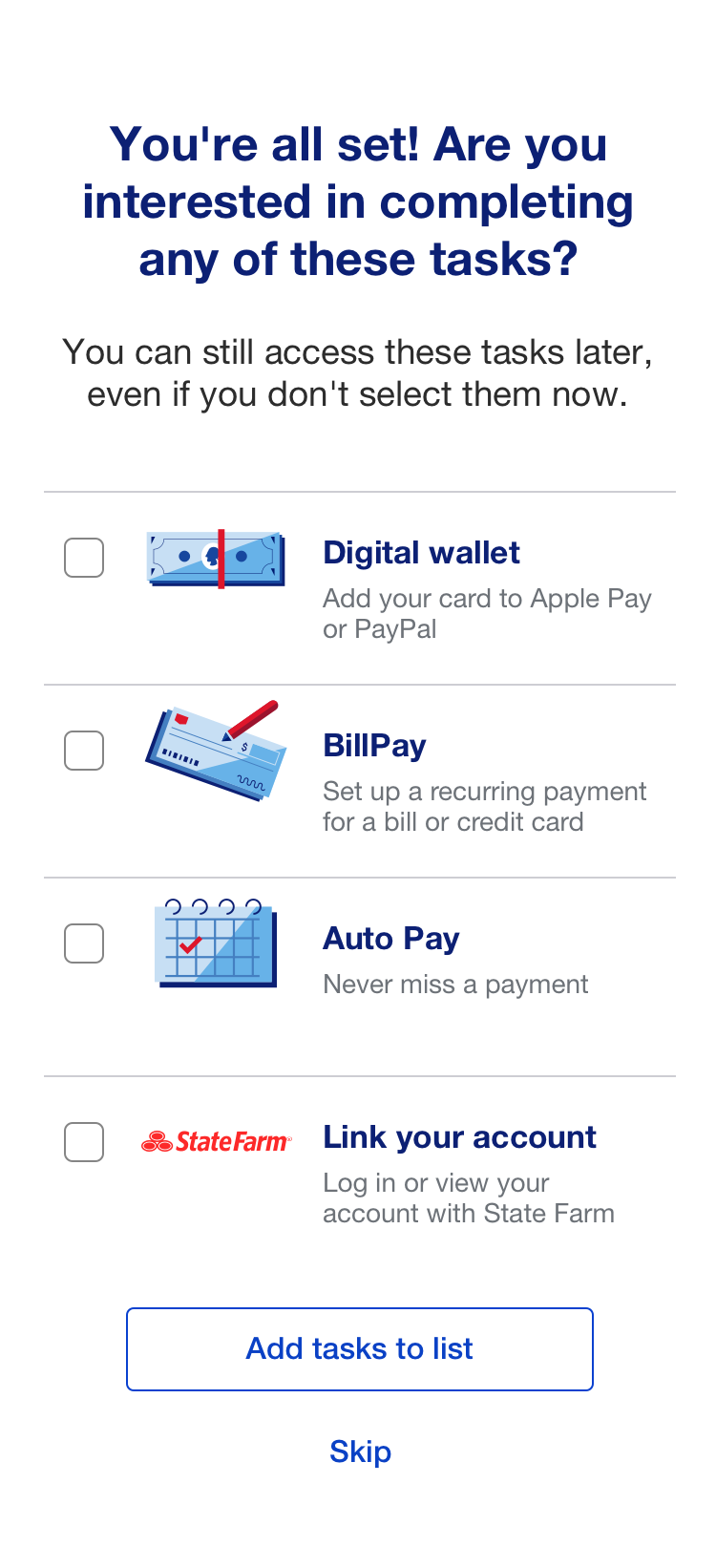 7/8
Users prefer this single onboarding approach compared
to the checklist MVP