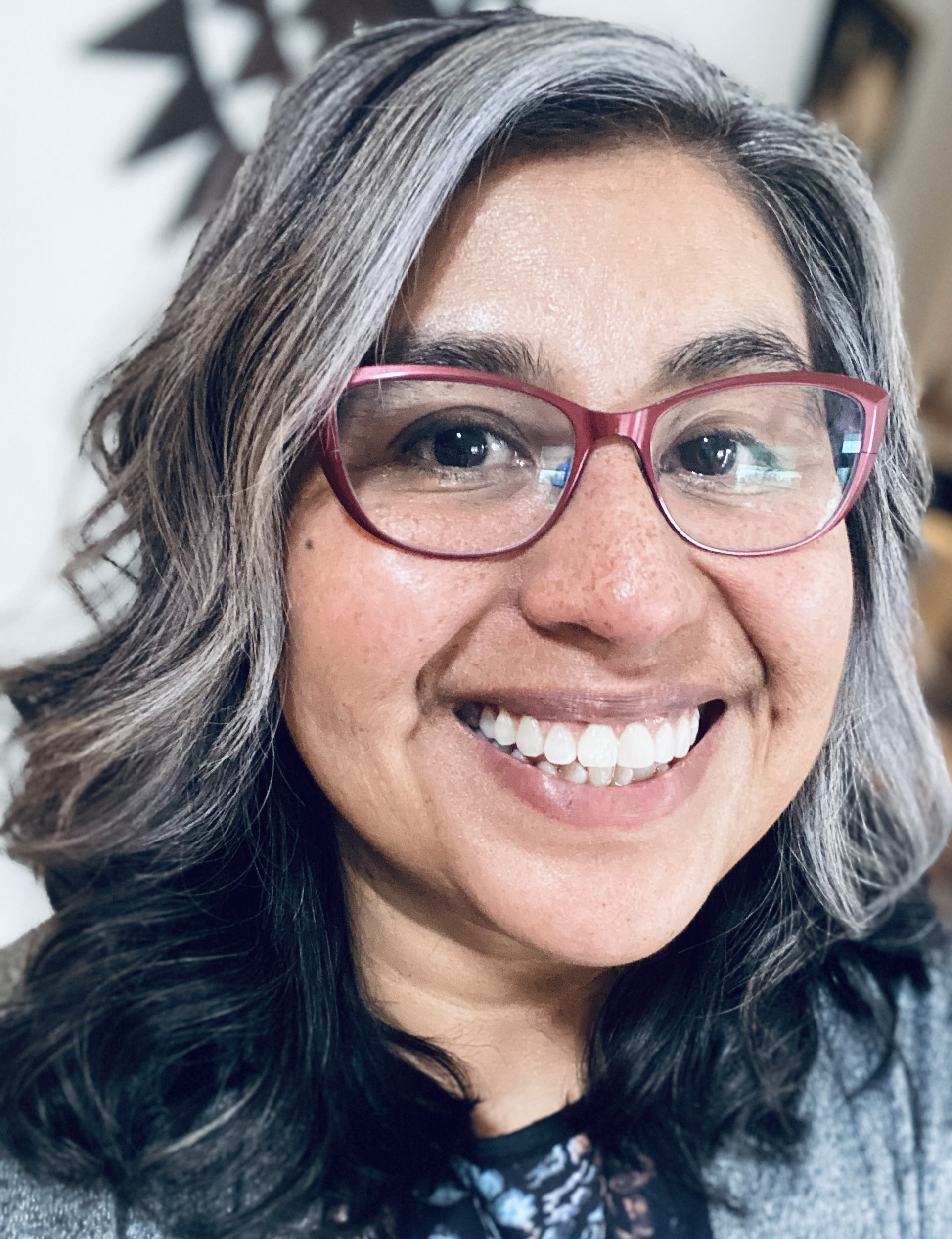 CreaTrade App
I set out to design an IOS app that would facilitate skill trading between creatives within a barter system.
The app's unique feature is that you can network and collaborate with like-minded individuals who are open to acquiring services outside the monetary system. Given the current economic recession this can be a great tool for professionals to get their portfolio up and running or finally get a side-project off the ground.
My role:
UX Designer, self-started conceptual project during UX Portfolio Bootcamp at IDF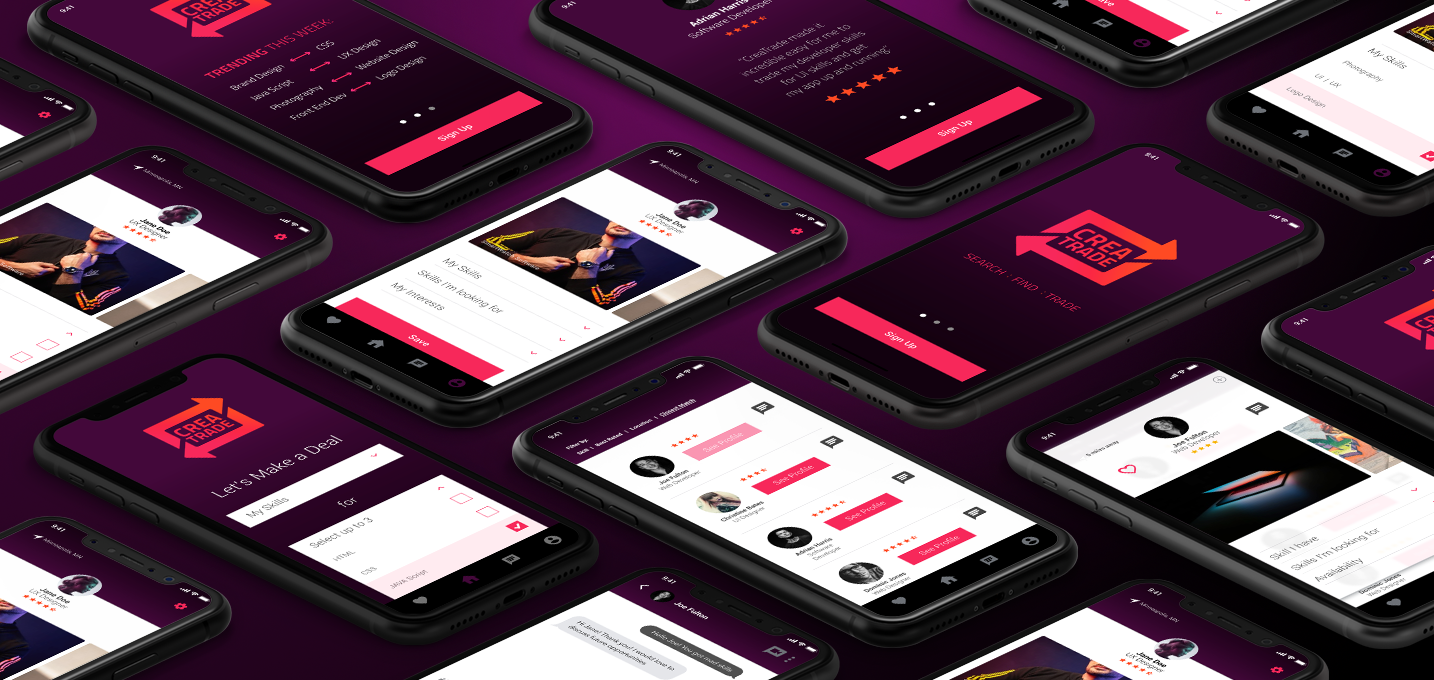 Surveys
I send out a google survey to around 40 fellow creatives and got 28 responses. The survey helped me understand the level of interest, pain points and user goals.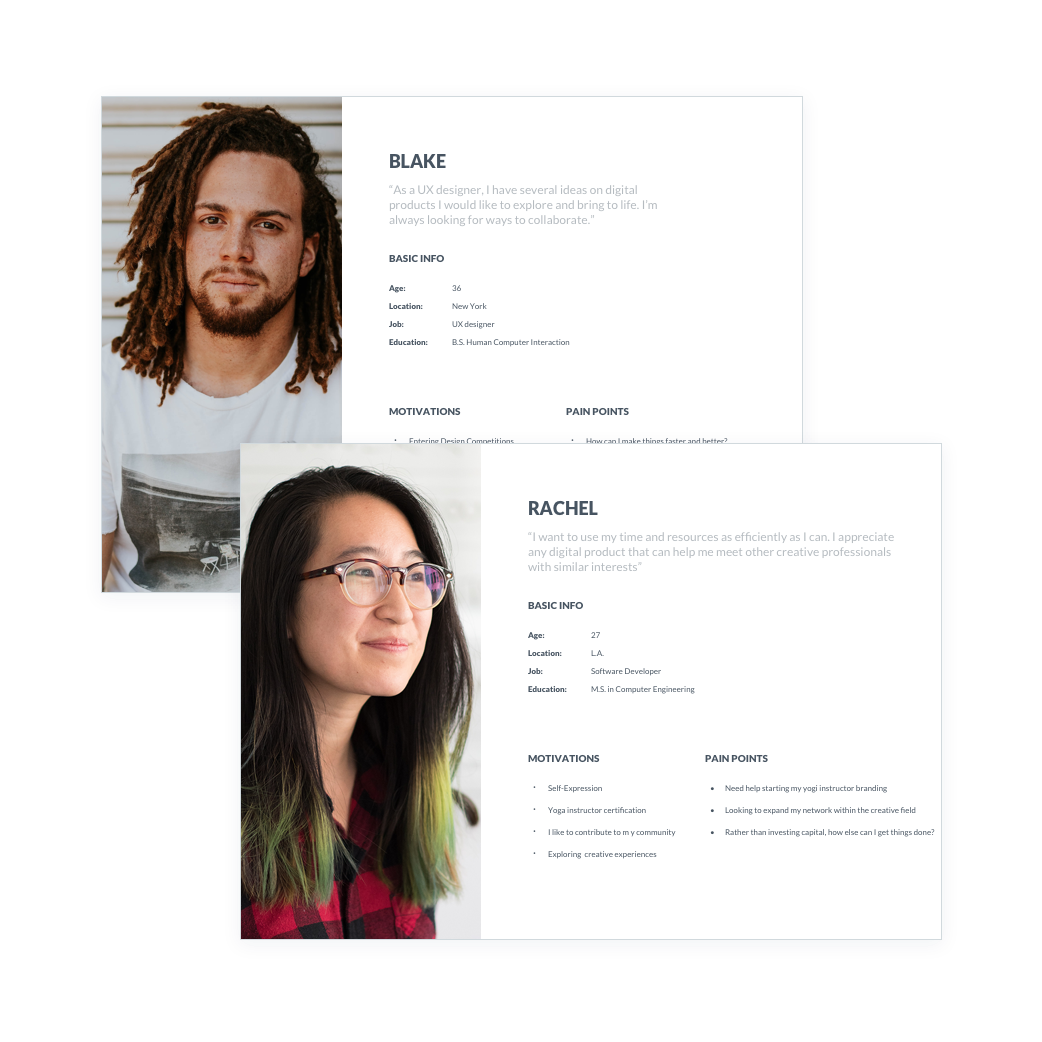 Personas
Based on the user feedback received, I developed 2 main personas which I referred back to throughout the design process to ensure I provided useful features that support the user's goals and motivations.
"I'm multi-passionate. I like to use my time and financial resources as efficiently as I can. I appreciate any digital product that can help me meet other creative professionals with similar interests and finally get things done"
Rachel

User Flow and Wireframes
I mapped out the users' steps to see how I could simplify their journey to help them reach their most important goals with the product.
I started with wireframes after having a solid user flow. I went through several rounds of iterations and user feedback before diving into the UI.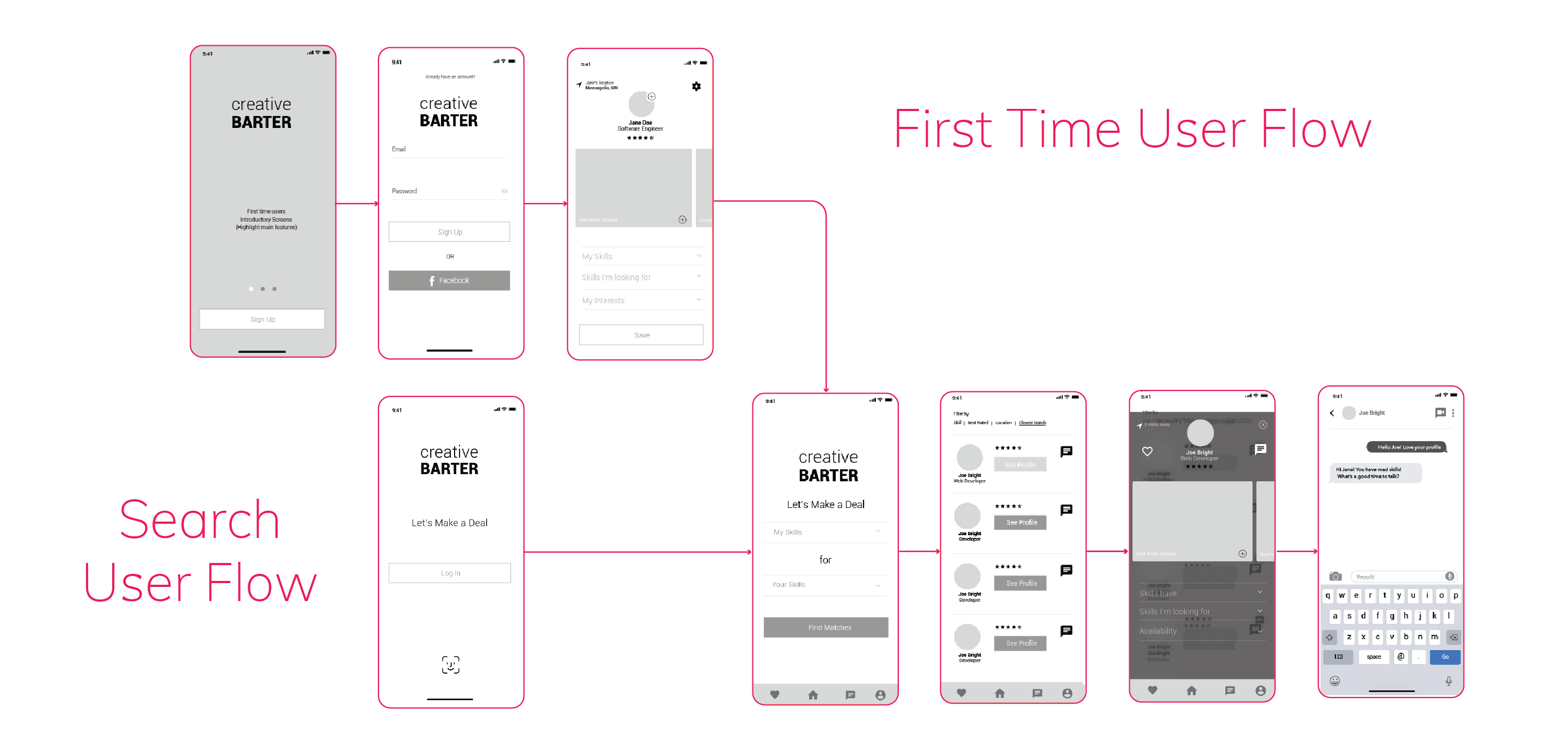 UI Design
Once I felt usability was solid I started to work on the look and feel, app name, logo and overall visual theme.

I had two different visual looks which I send out for a quick user testing survey. The darker theme with bright orange and pink logo came out on top. Users felt it looked more modern and liked the bright contrast and colors.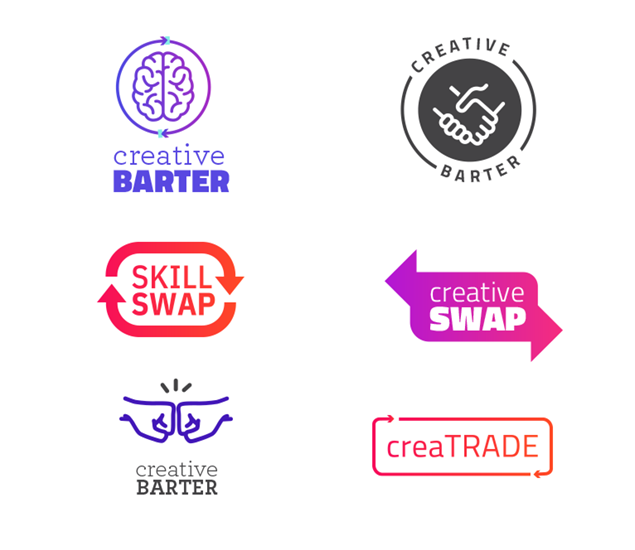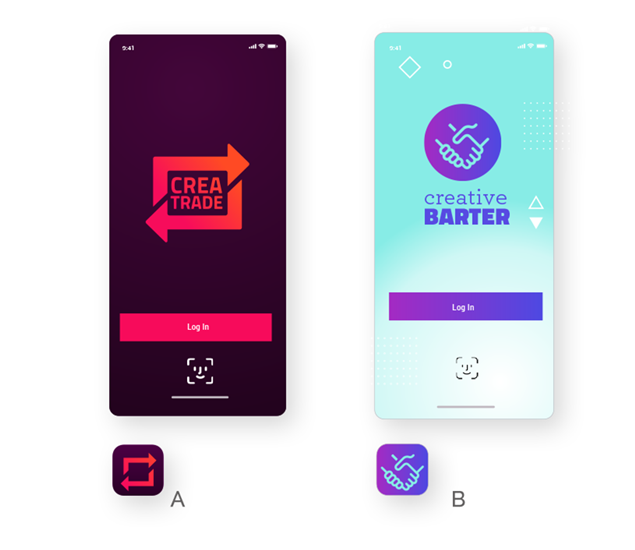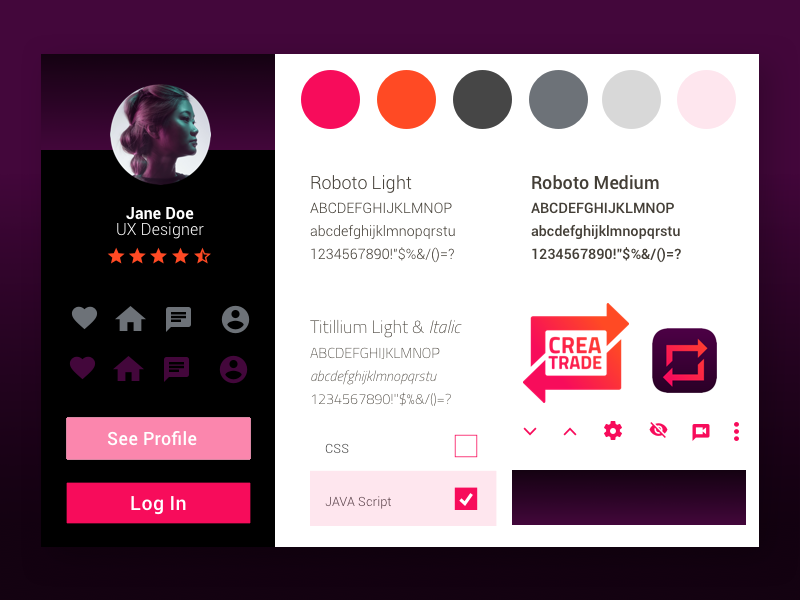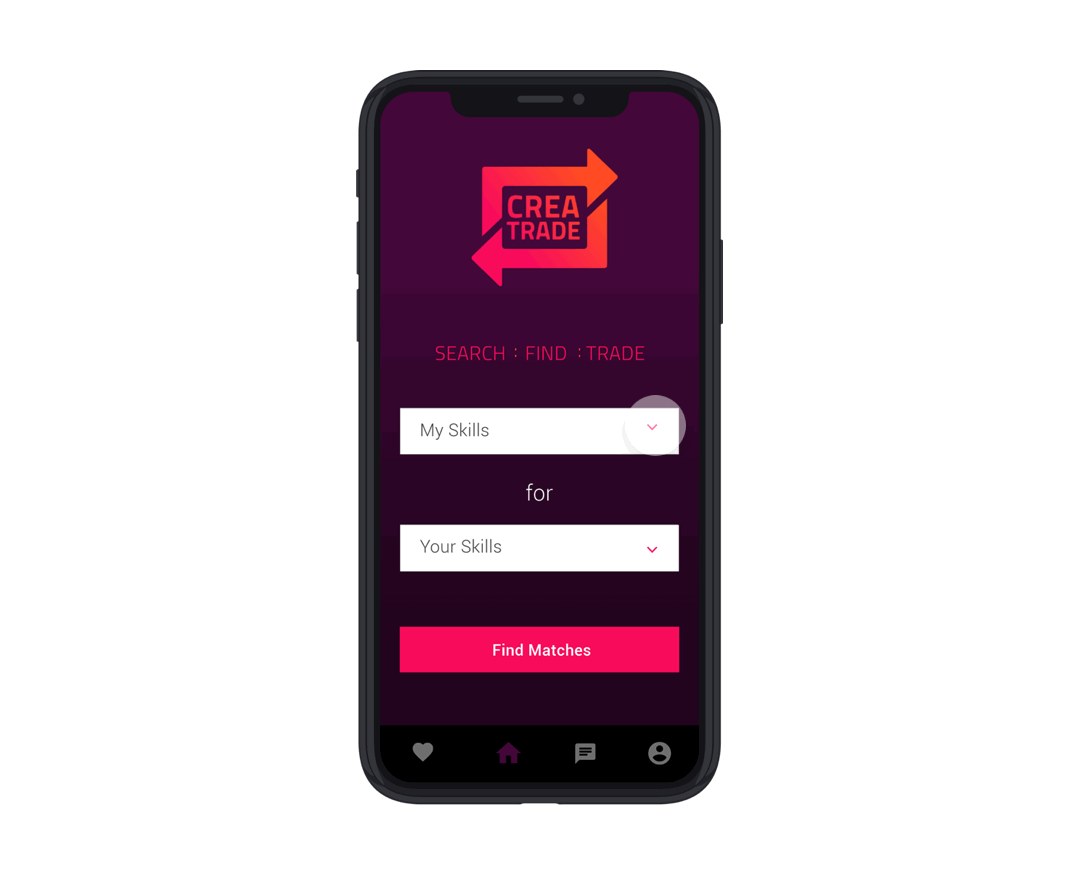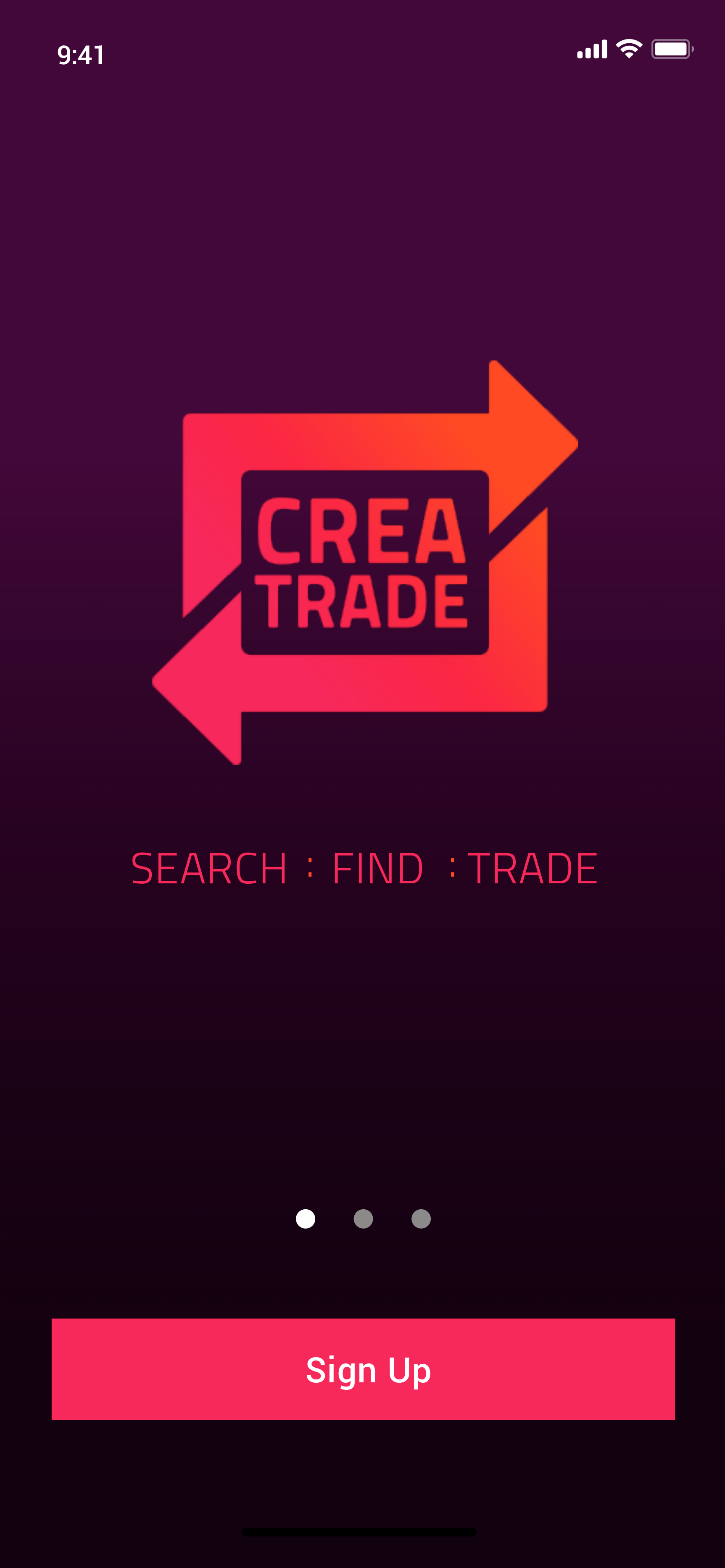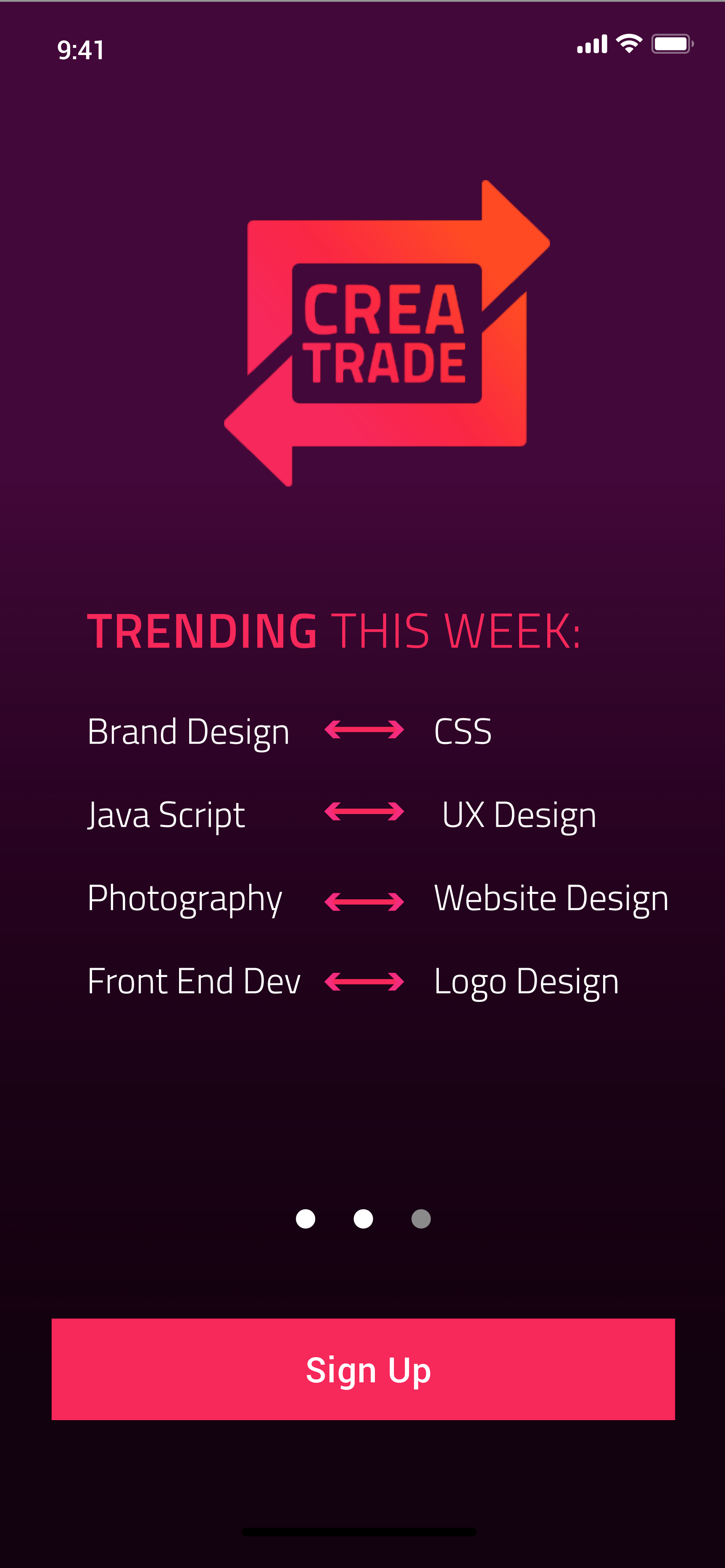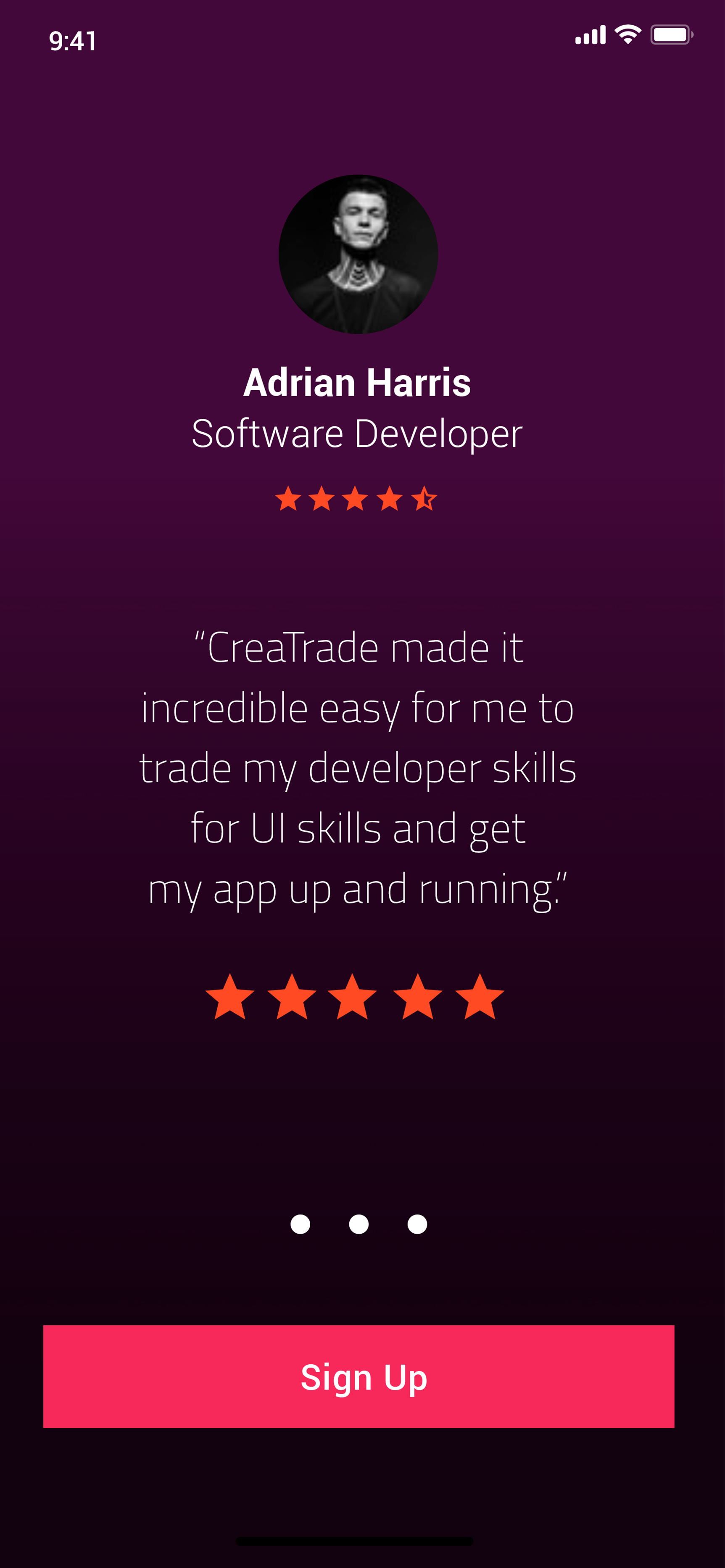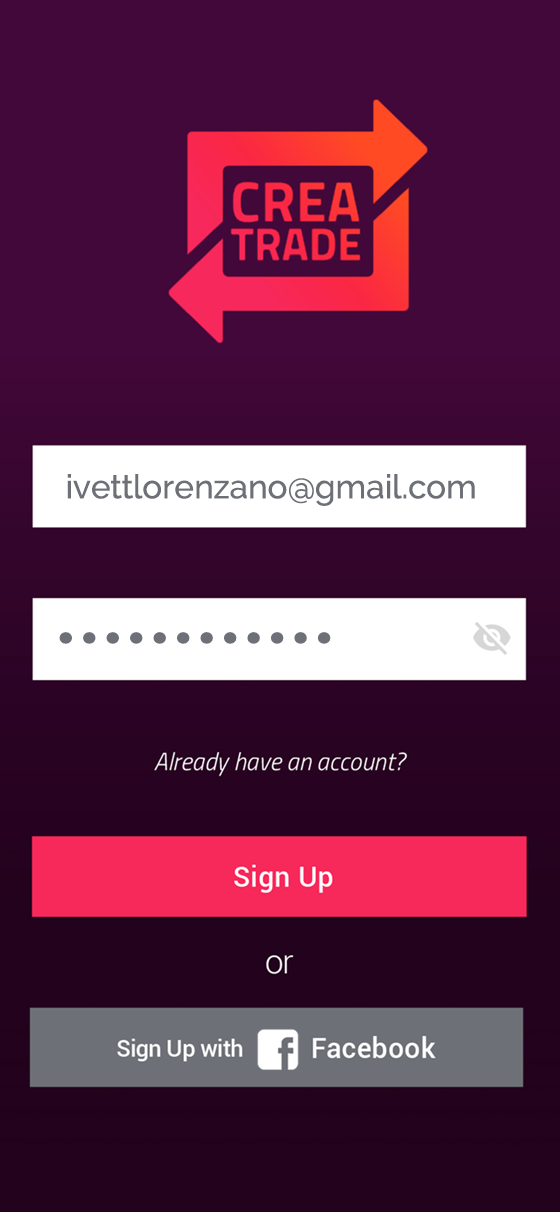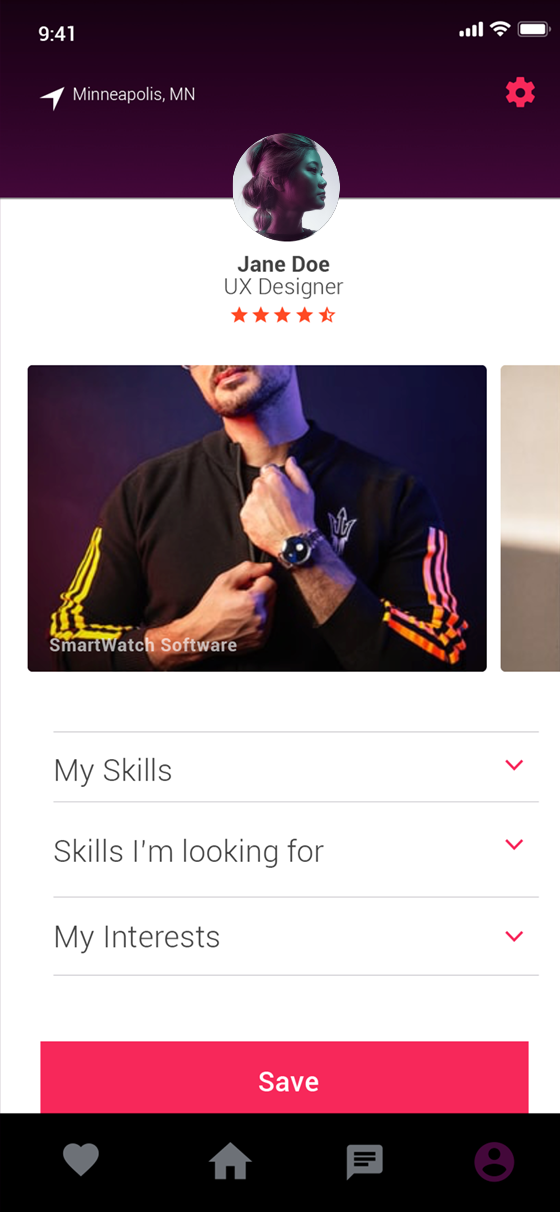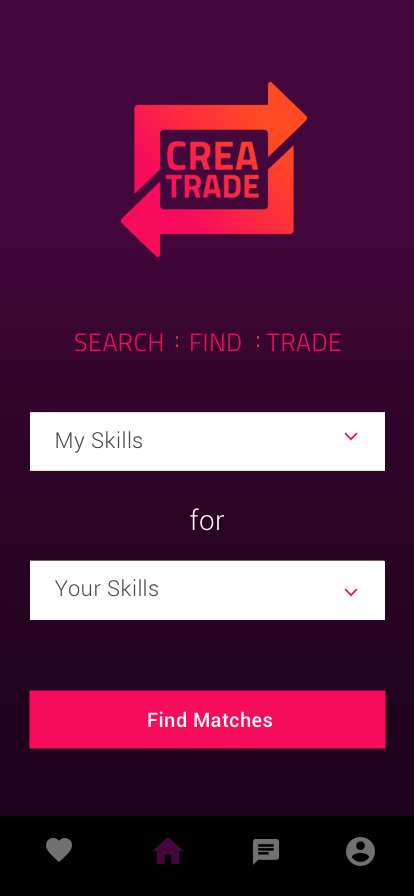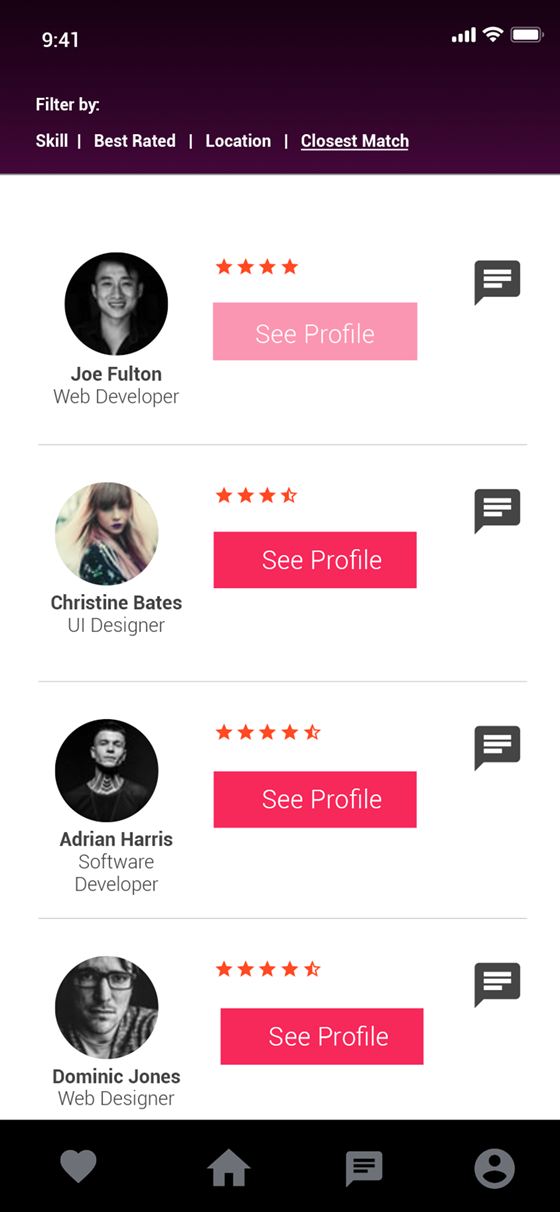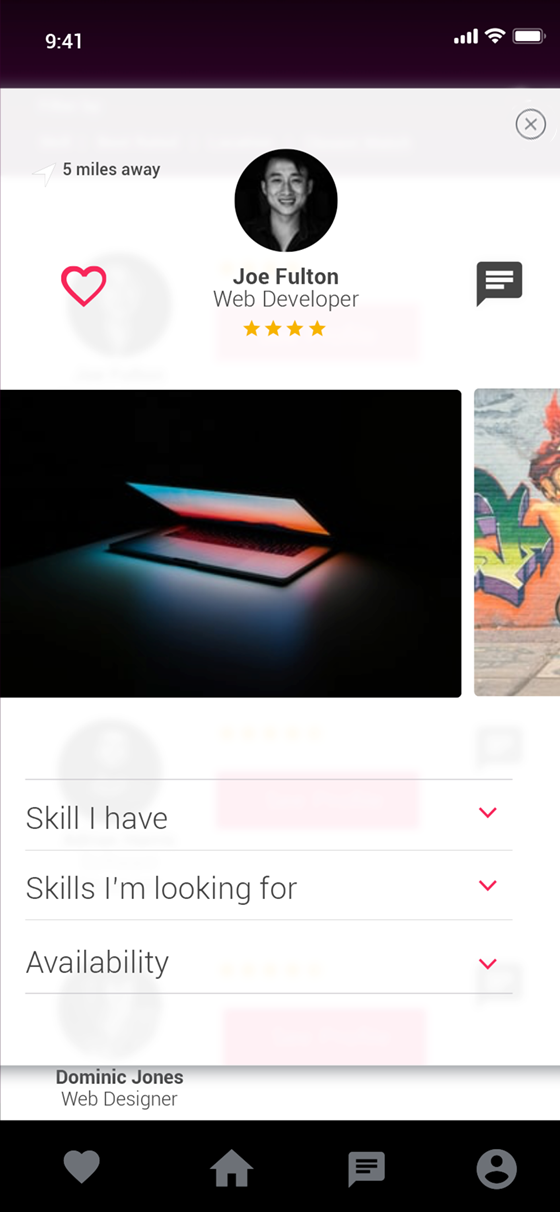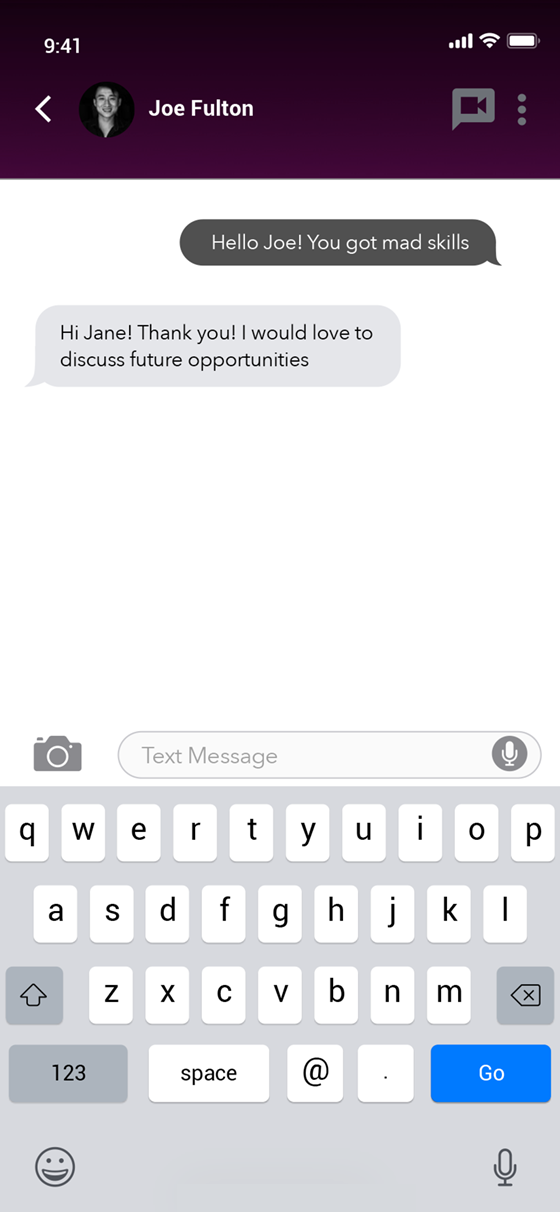 What I learned
Staying home during Covid-19 inspired me to take on a project that could be beneficial to our creative community, especially during an economic recession. Tackling this app design helped me learn new skills and deepened my passion for designing user-centered digital products. I look forward to continue to get user feedback, revise, and network to get this app off the ground. That would be fantastic!